National TeamSmile Partners

In 2006, Henry Schein was at the ground floor of the evolution of TeamSmile. Dr. William Busch came up with a concept of helping area children receive free dental care utilizing local professional sports teams. Henry Schein, along with other oral health companies and dental professionals, worked together to organize a program with the Kansas City Chiefs that would provide dental care to underserved children with the helpful impact of professional sports franchises, their players, their venues, their mascots, and their cheerleaders. The idea has taken off and to date we have helped give access of $4,300,000 worth of free preventative and treatment to more than 6,000 kids in over 15 cities across the U.S.  Read More

As the world leader in oral care, Colgate is committed to improving children's oral health around the world and we are a proud sponsor and supporter of TeamSmile since the initial Kansas City Program in 2007. One of our core values as a corporation is Caring and Giving Back to our Communities and as such we have strategically aligned ourselves with organizations that share these same values. Opportunity to provide treatment to several thousand children each year through TeamSmile Programs in coordination with Dental Professionals, Volunteers and Sports team allows us to teach the importance of oral health care as well as help children form healthy habits that will last a lifetime. It is our partnership with community programs, such as TeamSmile, that helps make the world a healthier, happier place to live one smile at a time. To learn more about Colgate go to www.colgate.com.

We know oral health is essential to every person's total health and well-being. Yet, millions across America – and too many children – suffer from the social and economic consequences of preventable dental disease every day. DentaQuest is partnering with TeamSmile and its community of dentists, parents, and community leaders to make sure at-risk kids get quality care that will keep them in school, pain free and healthy. As a purpose-driven company, we work to prioritize health in our communities. This collaboration with TeamSmile is helping us meet that goal. To learn more about DentaQuest go to www.dentaquest.com.

Humana Inc. is committed to putting health first – for our teammates, our customers, and our company. Through our Humana insurance services, and our CenterWell health care services, we make it easier for the millions of people we serve to achieve their best health – delivering the care and service they need, when they need it. These efforts are leading to a better quality of life for people with Medicare, Medicaid, families, individuals, military service personnel, and communities at large. Learn more about what we offer at Humana.com and at CenterWell.com.

WHY ACTEON IS A SPONSOR AND ADVOCATE OF TEAMSMILE: Partnering with TeamSmile offers ACTEON the unique opportunity to reach underserved children throughout the country. TeamSmile's commitment, dedication and enthusiasm to providing free dental care to children are unmatched. Mixing music with professional athletes to create a fun atmosphere makes the children more comfortable during their dental exams. The positive impact that free dental care has is both life changing for the patient and their families and also a rewarding experience for the volunteers. We are very fortunate and honored to be apart of such a great program. Read More

We are proud to support TeamSmile because helping the nation's children get access to dental care fits with our corporate philosophy of "Doing well by doing good." Henry Schein One is committed to being a successful technology company while investing in the health of our communities. We know that good oral health is critical to overall wellness, especially in children. Partnering with TeamSmile, and their incredible team of volunteer dentists and support staff, gives us the opportunity improve a child's life. Thank you, TeamSmile. To learn more about Henry Schein One go to www.henryscheinone.com.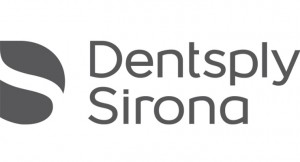 Dentsply Sirona, the world's largest manufacturer of dental consumables and equipment/technology, is thrilled to partner with TeamSmile in supporting its mission of providing dental care to underserved children throughout America.  Dentsply Sirona shares in the conviction that there is no better way to bring TeamSmile's mission to life as when you impact the smile of a child; this mission goes to the heart of what Dentsply Sirona believes and amplifies the vision and core values of our company.  In addition, we are excited that Dentsply Sirona employees across the United States can volunteer and participate within the various dental care events allowing associates to give back to their local community and partner with local dental professionals.  But most importantly, it allows our associates to play an important role within their community in bringing our purpose and mission to life, one child at a time.  We look forward to partnering with TeamSmile in the years ahead with our combined goal of providing dental care to underserved children in America. To learn more about Dentsply Sirona go to www.dentsplysirona.com.
Additional TeamSmile Partners

The Delta Dental Community Care Foundation has been a proud supporter of TeamSmile events in our 15-state service area and the District of Columbia since 2016. Partnering with TeamSmile enables the Foundation to fulfill our mission of increasing access to care, educating kids about good oral health care habits, and creating healthy smiles that last a lifetime. To learn more about Delta Dental go to www.deltadental.com.
The foundation is the philanthropic arm of Delta Dental of California, which is a registered trademark of Delta Dental Plans Association, and includes affiliates around the country.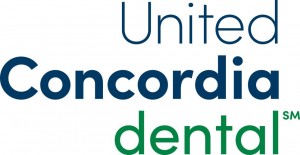 United Concordia Dental is a leading national dental solutions partner focused on providing access to high-quality, affordable dental care. Headquartered in Camp Hill, Pa., the company has more than 9.2 million members, one of the nation's largest dentist networks, an AM Best "A" (Excellent) financial strength rating and licensed entities in all 50 states, D.C. and Puerto Rico. United Concordia is committed to providing remarkable experiences to our customers, with a focus on enhancing their total health. The United Concordia Dental Charitable Fund operates as a fund of the Highmark Foundation. For more information about United Concordia, visit UnitedConcordia.com.