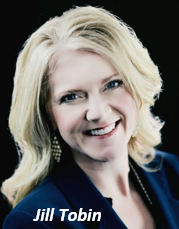 Jill Tobin currently serves as the Vice President of Network and Market Development for Humana's Specialty Division, where she leads the Dental, Vision, and Wellness strategic growth and profitability, as well as overseeing the development of Humana's extensive network of over 100,000 dental providers. With a career spanning over 20 years, Jill has dedicated much of her work to serving under-served communities and building dynamic teams and products aimed at closing the gap in social determinants of health.
Prior to her current position, Jill served as National Vice President of Growth at UnitedHealthcare (UHC), where she constructed and drove a more efficient, lean, and sustainable national platform for the Medicaid lines of business. She also served as the Vice President of Sales and New Market Strategies for Medicare (DSNP/LTC/Caid), where she focused on vulnerable populations, including children, seniors, and the disabled, to ensure access to healthcare and other social services.
Jill is known for her unique skillset in managing culture, people, and processes in high-growth, start-up, and turnaround corporate environments. She has established herself as a versatile and solutions-driven growth leader with outstanding strategic execution. Jill holds a Master's in Public Administration (MPA) in healthcare from Marist College, NY. When not working, Jill enjoys spending time outdoors with her husband and two children, engaging in activities such as camping, hiking, swimming, and golfing.