In 2006, Henry Schein was at the ground floor of the evolution of TeamSmile. Dr. William Busch came up with a concept of helping area children receive free dental care utilizing local professional sports teams. Henry Schein, along with other oral health companies and dental professionals, worked together to organize a program with the Kansas City Chiefs that would provide dental care to underserved children with the helpful impact of professional sports franchises, their players, their venues, their mascots, and their cheerleaders. The idea has taken off and to date we have helped give access of $4,300,000 worth of free preventative and treatment to more than 6,000 kids in over 15 cities across the U.S.
As part of our commitment to corporate social responsibility, through our Corporate Social Responsibility program, Henry Schein Cares, it is our mission to give back to communities that lack the resources needed to deliver quality health care. Henry Schein's role in support of TeamSmile programs is to help recruit the dental volunteers that provide the complimentary oral health assessments, dental services and instruction to underserved children, as well as providing area children with treatment and instruction in a fun environment while promoting the significance of good dental hygiene. Henry Schein also donates a significant amount of the necessary consumables for the program, as well as the transportation of equipment and a team of technicians for each programs.
About Henry Schein Cares and the Henry Schein Cares Foundation
Henry Schein Cares, Henry Schein's global corporate social responsibility program, stands on four pillars: engaging Team Schein Members to reach their potential, ensuring accountability by extending ethical business practices to all levels within Henry Schein, promoting environmental sustainability, and expanding access to health care for underserved and at-risk communities around the world. Health care activities supported by Henry Schein Cares focus on three main areas: advancing wellness, building capacity in the delivery of health care services, and assisting in emergency preparedness and relief.
Firmly rooted in a deep commitment to social responsibility and the concept of enlightened self-interest championed by Benjamin Franklin, the philosophy behind Henry Schein Cares is a vision of "doing well by doing good." Through the work of Henry Schein Cares to enhance access to care for those in need, the Company believes that it is furthering its long-term success.
Established in 2008, Henry Schein Cares Foundation, Inc., a 501(c)(3) organization, works to foster, support, and promote dental, medical, and animal health by helping to increase access to care for communities around the world.
The Henry Schein Cares Foundation carries out its mission through financial and health care product donations that support health care professionals and community-based programs focused on prevention, wellness, and treatment; disaster preparedness and relief; and capacity building of health institutions that provide training and care. To learn more about the Henry Schein Cares Foundation, please visit: www.hscaresfoundation.org. The "Helping Health Happen Blog" is a platform for health care professionals to share their volunteer experiences delivering assistance to those in need globally. To read more about how Henry Schein Cares is making a difference, please visit our blog: helpinghealthhappen.org
About Henry Schein, Inc.
Henry Schein, Inc. (Nasdaq: HSIC) is the world's largest provider of health care products and services to office-based dental, animal health and medical practitioners. The company also serves dental laboratories, government and institutional health care clinics, and other alternate care sites. A Fortune 500® Company and a member of the S&P 500® and the Nasdaq 100® indexes, Henry Schein employs more than 21,000 Team Schein Members and serves more than 1 million customers.
The company offers a comprehensive selection of products and services, including value-added solutions for operating efficient practices and delivering high-quality care. Henry Schein operates through a centralized and automated distribution network, with a selection of more than 120,000 branded products and Henry Schein private-brand products in stock, as well as more than 180,000 additional products available as special-order items. The company also offers its customers exclusive, innovative technology solutions, including practice management software and e-commerce solutions, as well as a broad range of financial services.                               
Headquartered in Melville, N.Y., Henry Schein has operations or affiliates in 32 countries. The company's sales reached a record $11.6 billion in 2016, and have grown at a compound annual rate of approximately 15 percent since Henry Schein became a public company in 1995. For more information, visit Henry Schein at www.henryschein.com, Facebook.com/HenrySchein and @HenrySchein on Twitter.

As the world leader in oral care, Colgate is committed to improving children's oral health around the world and we are a proud sponsor and supporter of Team Smile since the initial Kansas City Program in 2007. One of our core values as a corporation is Caring and Giving Back to our Communities and as such we have strategically aligned ourselves with organizations that share these same values. Opportunity to provide treatment to several thousand children each year through Team Smile Programs in coordination with Dental Professionals, Volunteers and Sports team allows us to teach the importance of oral health care as well as help children form healthy habits that will last a lifetime. It is our partnership with community programs, such as Team Smile, that helps make the world a healthier, happier place to live one smile at a time.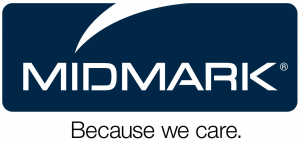 Why Midmark supports TeamSmile TeamSmile is an organization that is all about one thing – providing life-changing dental care to underserved children. It does this with a purpose-driven focus that is rare and hard to find in organizations. TeamSmile provides this care by partnering with professional sports organizations, and in TeamSmile's world – we all win. From the dental clinicians who provide the care, to the support staff who work so hard to set it up and take it to the next town, to the sports organizations who put their name on such an amazing event, and, most importantly, to the children who would not otherwise receive this kind of dental care. Oral care is more critical today than ever – it is linked to our overall wellness in undisputed ways. Getting underserved children to understand the importance of oral care, and to provide initial care that sets them on the path for better habits and better health, and do it all at an event that is intensely focused and completely unique – is why Midmark is proud to support TeamSmile.
Eric Shirley Vice-President & General Manager Midmark Corporation, Dental Division
About Midmark Midmark Corporation strives to bring efficient patient care to millions of people each day in the human and animal healthcare industries around the world. A leading provider of medical, dental and veterinary equipment solutions, Midmark is focused on continuously improving exam room workflow and enhancing patient-caregiver interactions. Midmark's more than 1,500 teammates worldwide are dedicated to redefining the future of the clinical space and making a positive difference in the practice of healthcare. Headquartered in Dayton, Ohio, Midmark maintains production and administrative offices in Versailles, Ohio, as well as four subsidiaries in the United States and international subsidiaries in Italy and India.
Midmark has a corporate culture like no other in the markets we serve. As we continue to grow with each year and throughout each generation, we will remain committed to our customers, our teammates, our community and to efficient patient care.
About Midmark Dental Dedicated to helping dental professionals deliver the most efficient patient care, Midmark offers a complete line of innovative equipment solutions for operatories, instrument processing and central utilities. The Midmark Artizan™ Dental Furniture line and Integra™ Dental Casework offer the most comprehensive cabinetry solutions available from a dental manufacturer. And, its line of ergonomic dental chairs with patented integrated armrests is recognized for comfort and style. Designed to deliver exceptional value and productivity to high-tech dental practices, including intra-oral dental X-ray, digital panoramic and digital sensor systems, the Progeny dental imaging products lead the industry with more than 50,000 intra-oral X-ray installations. In addition, Midmark offers quality lighting, reliable delivery systems, ergonomic seating, air compressors and evacuation systems, as well as market-leading sterilizers.

WHY ACTEON IS A SPONSOR AND ADVOCATE OF TEAM SMILE: Partnering with Team Smile offers ACTEON the unique opportunity to reach underserved children throughout the country. Team Smile's commitment, dedication and enthusiasm to providing free dental care to children are unmatched. Mixing music with professional athletes to create a fun atmosphere makes the children more comfortable during their dental exams. The positive impact that free dental care has is both life changing for the patient and their families and also a rewarding experience for the volunteers. We are very fortunate and honored to be apart of such a great program.
ABOUT ACTEON: ACTEON® group is a French medtech company specialized in high technology medical devices. We strive to develop and manufacture high-tech medical devices that enable dentists and surgeons to implement minimally invasive, safer and quicker operating protocols that are less traumatic for their patients.
ACTEON employs highly trained technical and sales teams based in 26 different offices around the world with a distribution network that covers markets in 94 countries. ACTEON is the global pioneer of high-frequency ultrasonics as well as digital imaging technologies.
ABOUT ACTEON DENTAL: Our expertise in digital imaging enables constant improvement of the digital view of the operative sites during micro dental surgery procedures.
Extra-oral imaging
Advances made in medical imaging inspired ACTEON's extraoral X-ray device development strategy. We define image-processing algorithms used to determine the image definition, which facilitates bone-density assessment, diagnosis and treatment planning.
Intra-oral imaging
Utilizing autofluorescence, ACTEON diagnostic cameras superimpose an image of the tissue structure onto the anatomic image of the patient's teeth. This feature makes it possible to detect decay, even at its earliest stages, without subjecting the patient to any unnecessary radiation. The images can be captured and stored in any imaging software giving the practitioner all of the tools necessary to practice minimally invasive dentistry.

Why Bank of the West is a sponsor and advocate of TeamSmile After experiencing the 2012 TeamSmile event with the Kansas City Chiefs the desire to become a sponsor, a volunteer and an advocate for TeamSmile was born. The opportunity to partner with an organization to make a direct and immediate impact in the lives of children and families in so many of the markets that Bank of the West serves has created a tremendous relationship between the local leaders of TeamSmile and Bank of the West. Since TeamSmile's founding in 2007,the health and wellness of thousands of children and families have been improved and we thank Co-Founder Dr. William Busch and Executive Director Kellie Reneau for the opportunity to be partners. Bank of the West is excited about the future of TeamSmile and our relationship.
Bob Bendon – Vice President of Business Banking, Kansas City Market
About Bank of the West Bank of the West is a financially strong regional financial services company. With community bank roots dating back more than 135 years, Bank of the West operates a network of more than 600 commercial and retail banking locations throughout a 19 state footprint. Through four major business areas – Commercial Banking, Retail Banking, National Finance and Wealth Management – Bank of the West offers its clients a broad range of retail, small business and commercial banking products and services to fit their evolving financial needs. Over the past 12 years Bank of the West has supported lower income communities with more than $79 billion in loans, investments, contributions and services to individuals, small businesses, companies and community-based organizations.
About Bank of the West Business Banking Practice Finance Bank of the West Business Banking is a dynamic group of experienced professionals dedicated to helping their clients meet their goals. The Business Banking group offers a full line of innovative products and services to handle the needs unique to practices. The Bank offers solutions for equipment financing and leasing, real estate financing, build outs, practice buyouts, operating lines, credit cards, mobile banking and remote deposit along with a robust online banking platform. The Bank's Business Banking group has received numerous accolades for customer advocacy, progressive products and services, being a leader in technology and pioneering fraud protection for their customers. At Bank of the West we strive to become a long term trusted advisor for your practice and personal financial matters. At Bank of the West, you will feel the difference of a true banking relationship. For more information about Bank of the West please visit our website at www.bankofthewest.com