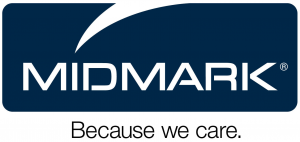 Why Midmark supports TeamSmile TeamSmile is an organization that is all about one thing – providing life-changing dental care to underserved children. It does this with a purpose-driven focus that is rare and hard to find in organizations. TeamSmile provides this care by partnering with professional sports organizations, and in TeamSmile's world – we all win. From the dental clinicians who provide the care, to the support staff who work so hard to set it up and take it to the next town, to the sports organizations who put their name on such an amazing event, and, most importantly, to the children who would not otherwise receive this kind of dental care. Oral care is more critical today than ever – it is linked to our overall wellness in undisputed ways. Getting underserved children to understand the importance of oral care, and to provide initial care that sets them on the path for better habits and better health, and do it all at an event that is intensely focused and completely unique – is why Midmark is proud to support TeamSmile.
Eric Shirley Vice-President & General Manager Midmark Corporation, Dental Division
About Midmark Midmark Corporation strives to bring efficient patient care to millions of people each day in the human and animal healthcare industries around the world. A leading provider of medical, dental and veterinary equipment solutions, Midmark is focused on continuously improving exam room workflow and enhancing patient-caregiver interactions. Midmark's more than 1,500 teammates worldwide are dedicated to redefining the future of the clinical space and making a positive difference in the practice of healthcare. Headquartered in Dayton, Ohio, Midmark maintains production and administrative offices in Versailles, Ohio, as well as four subsidiaries in the United States and international subsidiaries in Italy and India.
Midmark has a corporate culture like no other in the markets we serve. As we continue to grow with each year and throughout each generation, we will remain committed to our customers, our teammates, our community and to efficient patient care.
About Midmark Dental Dedicated to helping dental professionals deliver the most efficient patient care, Midmark offers a complete line of innovative equipment solutions for operatories, instrument processing and central utilities. The Midmark Artizan™ Dental Furniture line and Integra™ Dental Casework offer the most comprehensive cabinetry solutions available from a dental manufacturer. And, its line of ergonomic dental chairs with patented integrated armrests is recognized for comfort and style. Designed to deliver exceptional value and productivity to high-tech dental practices, including intra-oral dental X-ray, digital panoramic and digital sensor systems, the Progeny dental imaging products lead the industry with more than 50,000 intra-oral X-ray installations. In addition, Midmark offers quality lighting, reliable delivery systems, ergonomic seating, air compressors and evacuation systems, as well as market-leading sterilizers.