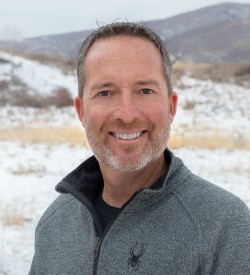 Mark Coyne is the founder and CEO of Strategic Dental, an operations and executive consulting company uniquely positioned to serve businesses across the dental industry. With 25 years of experience in dental insurance, Mark is passionate about helping industry leaders transform the dental marketplace into the digital and experience economy. He has held executive and leadership positions and has learned from some of the best leaders and operators in the industry.
Before starting Strategic Dental, Mark was Dental Select's president and served on its board of directors. He was responsible for all company operations, including claims, enrollment, underwriting, actuary, sales, marketing, legal, finance, customer service, and provider relations. He also led information technology, and software development for real-time claims processing and payments.
In 2020, Mark led Dental Select in a successful sale to Ameritas, and subsequently completed a year of post-acquisition service to ensure success for both Ameritas and Dental Select teams.
Prior to joining Dental Select in 2015, Mark was GEHA Solution's vice president of sales and served on its board of directors. He was responsible for all company operations, sales, national accounts, and marketing. He was also GEHA's operations manager for Connection Dental Federal and Connection Vision insurance plans.
Mark has 15 years of volunteer service with the National Association of Dental Plans. He served on its board of directors and was chair of the education committee.
Mark received his Master of Business Administration degree from the University of Kansas, and Bachelor of Science degree from Washburn University.
Learn more about Mark on LinkedIn at www.linkedin.com/markcoyne or at www.strategicdental.com.