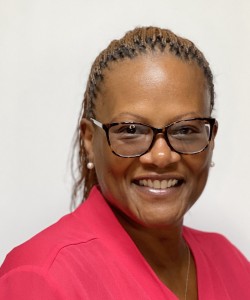 Erica D. Hill comes to Team Smile with 13 years of experience in the dental field. Most recently Erica was a traveling assistant covering the states of Kansas and Missouri, going into nursing facilities providing oral care to the elderly.
Erica was a lead back office assistant with Pacific Dental, responsible for an inventory budget.  Later, she was a Dental Assistant instructor with Concord Career College where she also received her diploma. Her previous career was with Head Start as a Lead teacher to financially challenged families with children ranging from infant to age five.
She is committed to empathy, honesty and joy, which starts with being a mother to two beautiful girls.  In her spare time, Erica like crafts and reinventing old furnishings.