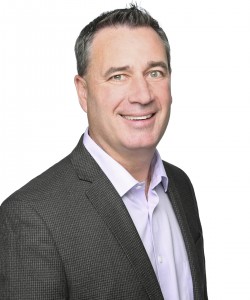 John McCarthy joined TeamSmile as Executive Director in May of 2017. He's excited to help fulfill the mission of TeamSmile by using sports as a force for good in American society. He believes that this is a tremendous platform to make a positive impact on the lives of thousands of children, and seeks to inspire people to spread kindness, seek peace and happiness and follow their passion.
McCarthy has been involved in various capacities within college athletics for over 25 years. At the collegiate level, he's been a Head Coach (Wilmington College, DE), Athletic Director (Lynn University), Founder of the Collegiate Basketball Invitational and Director of the NAIA's Division I Men's Basketball National Championship. He's currently the Founder and Owner of Small College Basketball (www.smallcollegebasketball.com).
Additionally, McCarthy has been very engaged in the non-profit community since 2013, as he's served as Executive Director of Charlie's House and Development Director of Miles of Smiles. During his time at Charlie's House, the organization had their four highest fundraising years ever, while distributing more child safety materials and growing the website traffic to new heights.
During his time at Lynn University, he served as the Chair of three committees within the Sunshine State Conference and served as Chair of the South Region for Men's Basketball, while also serving on the NCAA Division II National Committee.  While with the NAIA, he also served as a liaison to four conferences and handled multiple NAIA membership applications.
The Collegiate Basketball Invitational brought the top seniors from all of small college basketball to one site to play before professional teams, agents and the national media.  McCarthy created partnerships with ESPNU, the NABC, Russell Athletic and others to make this the pre-eminent event for college basketball seniors at the small college level.
He has become one of the country's pre-eminent authorities on small college basketball. McCarthy has been quoted in USA Today, Basketball Times, the Indianapolis Star, the Wilmington News Journal, the Kansas City Star and Time Out (NABC's publication), among many others. 
He's written the Foreward for Danny Stooksbury's National Title and written articles in the Sports Business Journal, Time Out, Kansas City Star, the HoopScoop and many others.
McCarthy also travels the country speaking to coaches and athletic administrators, at all levels, of all sports, through his nationally-renown presentation, Lessons of the Legends.  More recently, his presentations, Life Lessons & The Real Recruiting Process have become prominent on the speaking circuit as well.
In addition, McCarthy has also consulted for multiple universities in multiple states.
McCarthy resides in Kansas City with his wife (Christine) and son (Sean).