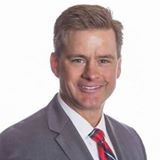 Jim Zenk, CPA/JD, Founder started Trident CPA Services, LLC in 2017. Trident is a CPA firm focused exclusively on the needs of dentists and their practices. Jim and his team serve each client as a trusted advisor in optimizing business and tax strategies.
Jim is a member of the Board of Directors of the Roy James Rhinehart Memorial Foundation, an organization dedicated to the advancement of dental education and research at the UMKC School of Dentistry.
Jim earned his bachelor's degree in accounting from Iowa State University and his law degree from the University of Kansas. Throughout his studies, Jim built a proficiency in tax and business law. Earlier in his career, Jim accumulated significant public accounting experience through roles with prestigious "Big Four" accounting firms. His exclusive commitment to the dental industry began in 2011.
Jim is a licensed attorney in Minnesota and Washington, DC, and a licensed CPA in Kansas, Missouri, and Illinois.  Jim is married and lives in Overland Park, KS with his wife and two children.