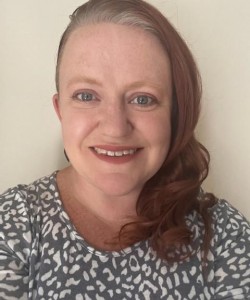 Kimberly Harris comes to TeamSmile as the Director of Children's Outreach with 16 years of experience working with children in various capacities across northeast Kansas. In her most recent positions, Kimberly worked with children who would've benefited greatly from the generosity of programs like TeamSmile.
Kimberly's educational background includes a Bachelors of Arts in Early Childhood Unified Education with a minor in Special Education from Fort Hays State University, as well as a Masters of Science in Administration from Baker University. Kimberly has worked both in schools and in community outreach programs that directly impact the lives of children through education, opportunity and second chances.
Kimberly's strong desire to make a positive impact on children comes naturally, as in her free time she is in the stands cheering on one of her four kids or driving from place to place to ensure that they have access to exciting opportunities like theater, sports and the many adventures they take.