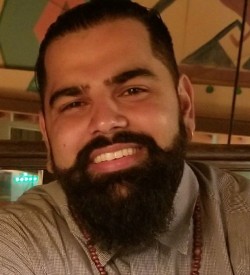 Gagandeep joined Team Smile in August of 2015. Gagandeep is a pre-dental student with a bachelors in Microbiology from the University of Kansas. Gagandeep began volunteering at TeamSmile events to gain exposure to the dental field and was profoundly moved by the organization's impact on the community's youth. After volunteering at three TeamSmile events Gagandeep joined the team as a permanent member.
Gagandeep is a program manager at TeamSmile. He is in charge of inventory management, ensuring all dental equipment, products and supplies, used at events, are in full stock and functioning. He takes great pride in making sure that everything is up to date, and that our service providers have everything they need at our events.. At events, Gagandeep assists in set up and breakdown of all equipment, and instructs volunteers on their tasks, and ensures all aspects of the events are successful. Post events, Gagandeep completes data analysis of the services provided.
Gagandeep is a Kansas resident and a proud fan of the Kansas Jayhawks and Kansas City Chiefs, "Chieeeefs!". His aspirations are to attend dental school in the coming years. He is a loving husband, devoted son and brother. Gagandeep is fluent in Punjabi, Hindi, and Urdu.